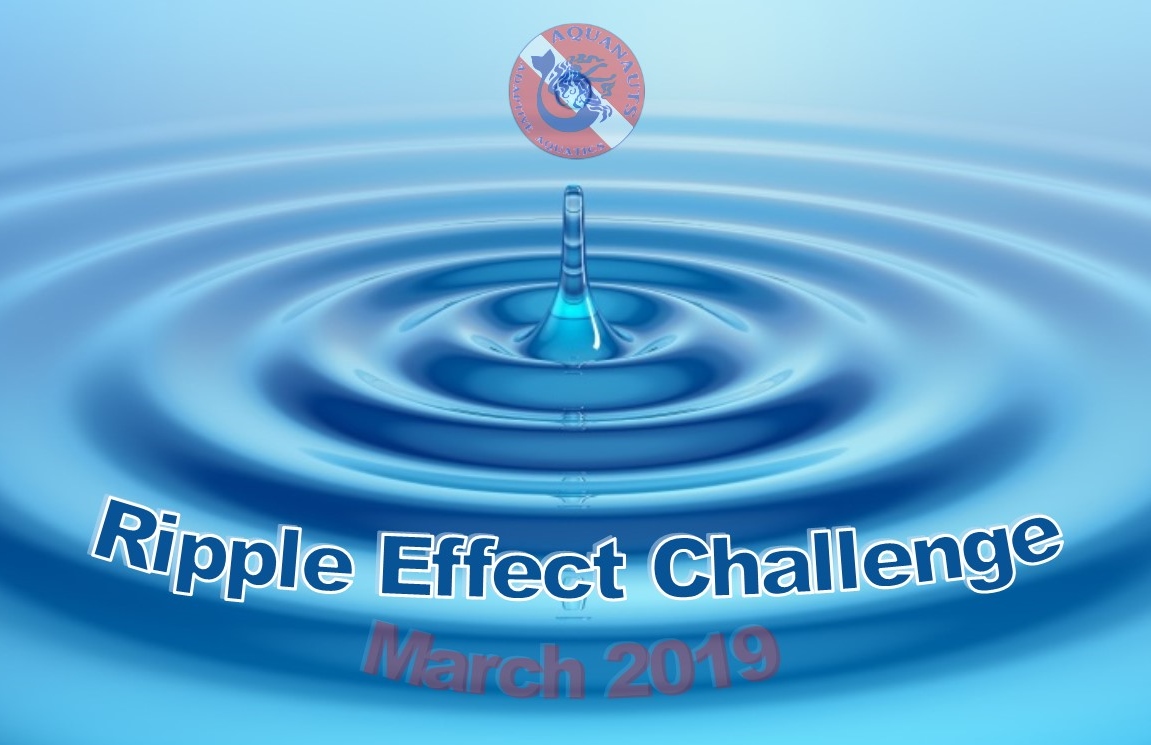 A ripple begins when something strikes the surface of the water. Your donation makes a ripple in the surface of someone's life. You may never know the depth of the difference you made, but you will know that you made a difference.
Please join us to show how that ripple can spread to positively affect the lives of veterans and individuals with disabilities.
THE RIPPLE CHALLENGE IS THIS:
1) Donate $1.00. (If you can do more, it is greatly appreciated.)
2) This is just as important. Tag or invite at least 5 of your social network (whether Facebook, LinkedIn, Instagram, etc) to do the same. That will start a ripple and let's see how far it will go.
3)Comment. Your thoughts on this challenge/mission/anything with your city and state listed.

This challenge is raising money for Aquanauts Adaptive Aquatics and your contribution will make an impact, whether you donate $1 or $500. Every little bit helps. Thank you for your support. If you, like us, are inspired by the healing power of water, check out our website (www.AdaptiveScubaPrograms.org) to see the benefits of becoming a sustaining member of the Aquanauts Society.
Donate and share at this link!
https://www.facebook.com/donate/729579787443387/